Hi everyone,
SCIBA is hosting another introduction to Bioenergetics in San Diego this February. If you've been curious about Bio, I would highly recommend attending this low cost event. All information is below.
Anshul
Living Ubuntu
livingubuntu.org
—
The Southern California Institute for Bioenergetic Analysis
presents
Introduction to Bioenergetic Analysis: Integrating Mind, Body, and Emotions
Bioenergetic Analysis is a form of psychotherapy practiced by licensed psychotherapists with specialized training. It blends traditional therapeutic methods with body-centered techniques to help people resolve their emotional problems and enhance their well-being. Symptoms of unhappiness and stress, such as insomnia, depression, anxiety, panic attacks and decreased sexuality, often are the result of blocked emotional expression and chronic muscular tension. Bioenergetic Analysis offers an integrated, effective approach to address these common manifestations of disease. Whether you are a mental health practitioner, preparing to be one, or are interested in learning more about Bioenergetic therapy and the mind-body-emotions connection,
this workshop is for you.
You will:
• Learn the theoretical basis of Bioenergetic Analysis
• Experience "grounding" exercises to help center you in your body
• Observe an in-vivo therapy demonstration
• See body-centered techniques woven into the therapeutic process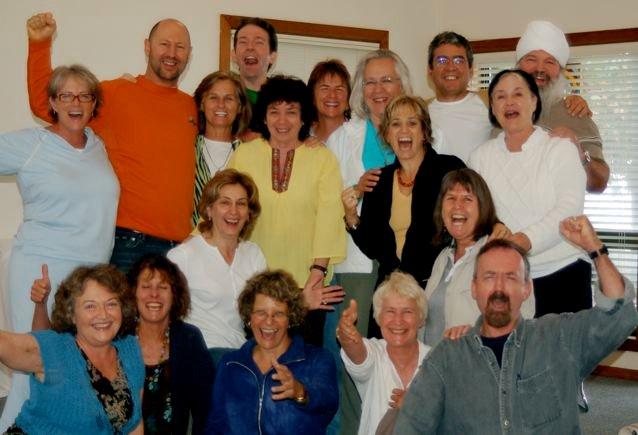 LOCATION:
National University
11355 North Torrey Pines Road, La Jolla, CA 92037
DATE / TIME:
Saturday, February 20, 2010
9 a.m. – Noon
COST:
$20 – General Public
FREE to Students with valid I.D.
CEUs:
3 CEUs for MFTs and LCSWs – $5.00
REGISTRATION:
For registration and further information call Diane Devore, LCSW ~ 858.444.7126
or
Send a check (include CEU fee, if applicable), to: Diane Devore, 1767 Grand
Ave., Suite 4, San Diego, CA 92109.
Please provide your address, e-mail and phone number.
REGISTER BY:
February 10, 2010. After that date, call to ensure availability..
* * *